La danse est une véritable richesse, un lien aux autres et à soi
Le Centre Chorégraphique Calabash, sous la direction de Wayne Barbaste, vous accompagne avec toute son énergie et sa bienveillance dans votre évolution artistique.
Inscription à la formation D.E de professeur de danse jazz ouverte en D.E 1 et D.E 2 | Auditions 2023/2024 toujours possibles | Contact : formation@cie-calabash.com
COMPAGNIE

FORMATION PROFESSIONNELLE

ÉCOLE DE DANSE

STAGES ET ÉVÈNEMENTS
CALABASH EN QUELQUES CHIFFRES
---

400
ÉLÈVES FORMÉS

250
ADHÉRENTS
7
ANNÉES À LYON

88
% DE RÉUSSITE EAT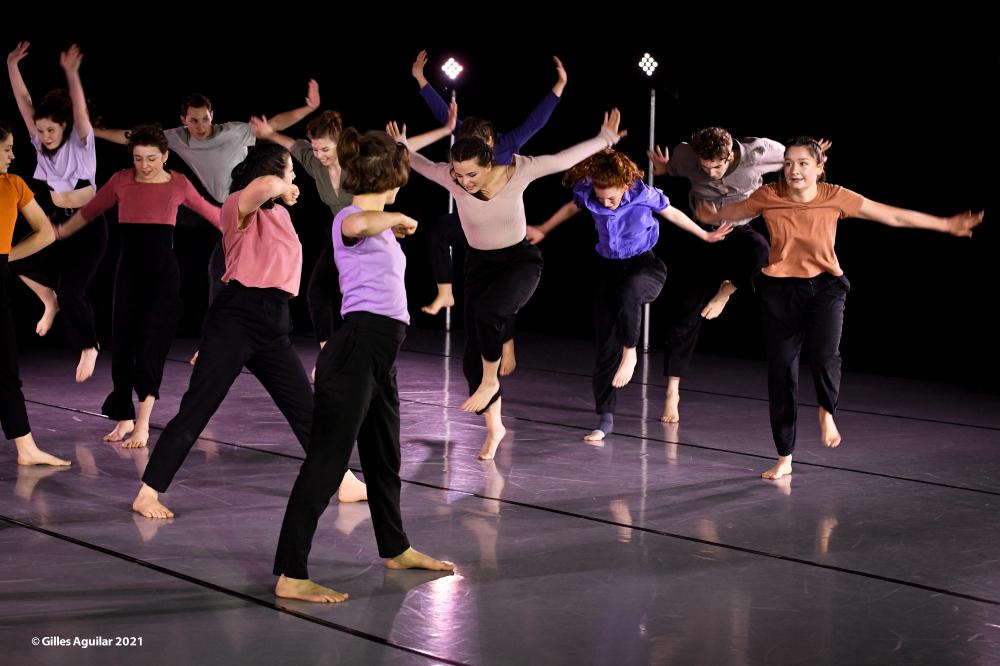 CENTRE CHORÉGRAPHIQUE CALABASH
Bienvenue au Centre Chorégraphique Calabash où la danse se trouve partout et pour tout le monde. Depuis la création en 1992 de l'association et de la Compagnie Calabash, Wayne Barbaste oeuvre pour ouvrir les champs des possibles aux jeunes générations mais aussi pour proposer des actions chorégraphiques créées pour rassembler et démocratiser la danse. Nous travaillons à la mise en place de cours de formation à la Scène, à la préparation de l'EAT, au Diplôme d'État de professeur de danse (option jazz) mais également à la création avec la Compagnie Calabash et le Jeune Ballet.
Nous proposons différents formats de formations, différents cours jusqu'à l'entrainement régulier du danseur, mais aussi divers évènements afin que le plus grand nombre puisse s'y retrouver. Il s'agit que chacun trouve son expression corporelle individuelle, tout ceci dans un état d'esprit collectif et très humain.
NOS RÉSEAUX
---
Adress
Centre Chorégraphique Calabash 57 chemin de la Mouche 69230 Saint Genis Laval
N'hésitez pas à nous contacter
** The personal data communicated are necessary for the purposes of contacting you. They are intended for CCC - CALABASH and its subcontractors. You have rights of access, rectification, erasure, portability, limitation, opposition, withdrawal of your consent at any time and the right to lodge a complaint with a supervisory authority, as well than organizing the fate of your post-mortem data. You can exercise these rights by post at Centre Chorégraphique Calabash 57 chemin de la Mouche 69230 Saint Genis Laval or by email at info@cie-calabash.com. You may be asked for proof of identity. We keep your data for the period of contact and then for the duration of legal prescription for probationary and litigation management purposes.